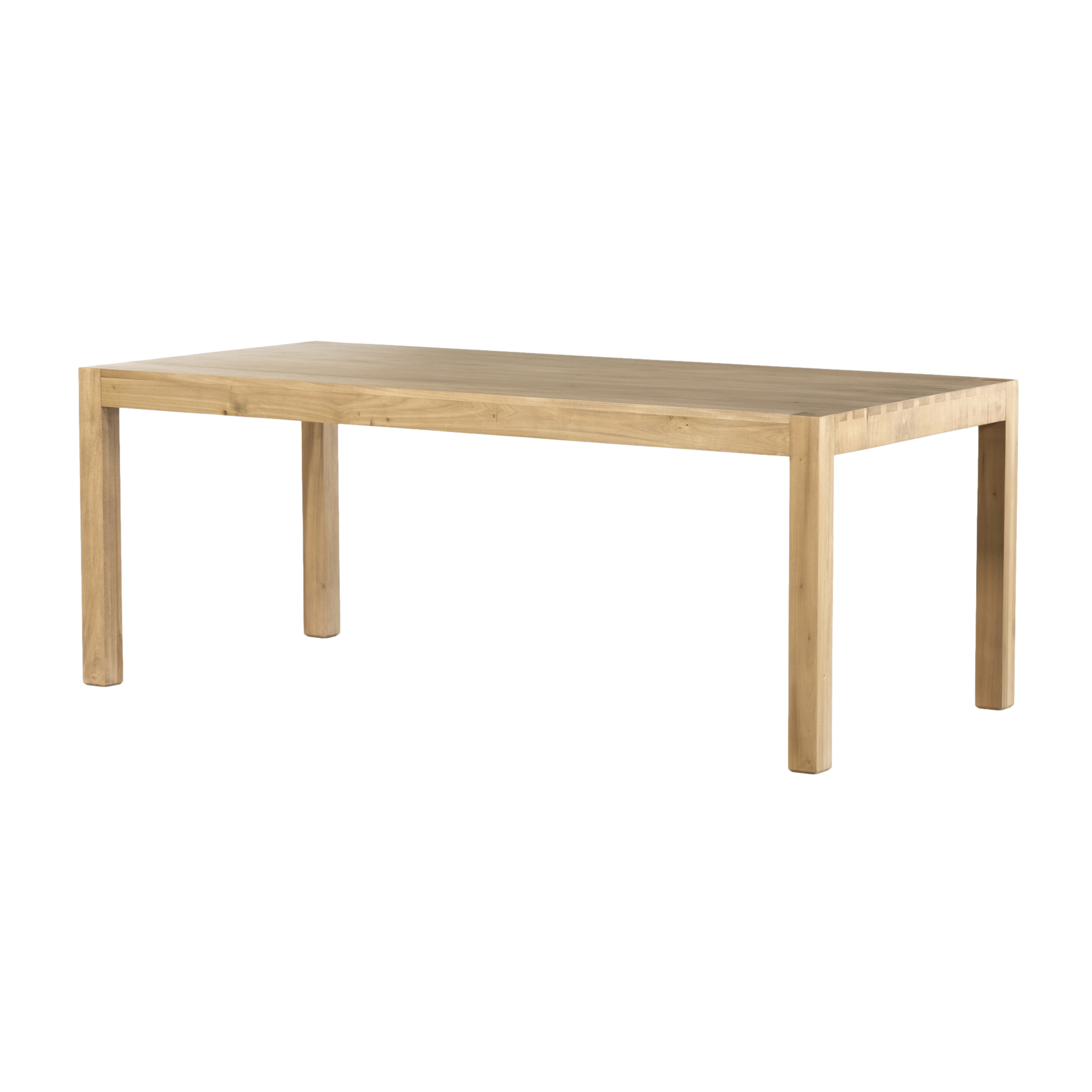 Beautifully simple in spirit. Solid dry-washed poplar forms a clean, Parsons-style dining table with dovetail joinery, for a fresh update to Shaker-inspired styling. Seats 6-8.
Material: Poplar
Finish: Natural dry wash
Dimensions: 78.00"W x 37.75"D x 30.00"H
All prices listed are for rental of one item for a 24-hour period. Additional fees apply for higher quantities or extended rentals.
Our inventory grows and changes with the seasons, allowing us to constantly provide fresh options to market. If you have specific questions about quantity, sourcing new products, or custom builds—simply ask. We're eager to help, and look forward to being a resource for you: events@mayker.com.